We learn at an early age about making wishes through rhymes and rituals.
"Star light, star bright,
First star I see tonight,
I wish I may, I wish I might,
Have this wish I wish tonight." Anonymous
Make a wish before you blow out the candles on your birthday cake!
"How to wish on a dandelion
Pick the dandelion carefully. You don't want to send any seeds on their way prematurely. …
Once you have your stem, it is time to think about your wish. …
Continue thinking about your wish as you take a deep breath. …
Take a few minutes and watch as your wish floats out of sight."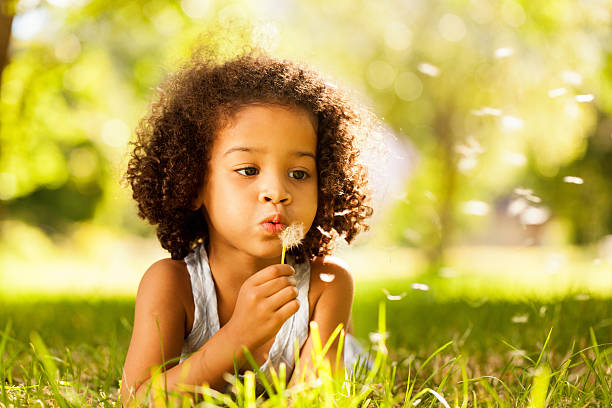 There's something magical about making wishes as a kid. We're filled with hope and joyful expectations that, I think, stay with us into adulthood…because, here I am in in October 2019 in Spain at the "Wishing Tree" on the Camino de Santiago, where you make a wish and send it into the Universe.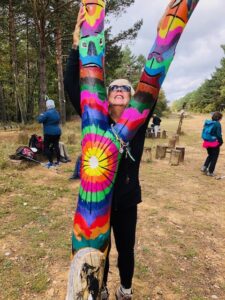 And I have to say, that fast forward 8 months from that time, all my wishes came true when I met Jerry and we started creating a magical life on St. Croix.
Whoa!
I wish it was that easy!
Jerry and I often talk about the "back story" to how we arrived at this magical life, which was at least 40 years in the making.
It reminds me of the actor J.K. Simmons who won an Oscar for Whiplash in 2015. His wife said: "he's a 37-year overnight success story." While a working actor almost his whole life, Simmons took roles in movies, on Broadway, TV and commercials that probably seemed unconventional and risky that ultimately led to this "overnight success" in 2015.
Like Simmons, Jerry and I each had circuitous routes in our careers and had personal and professional triumphs and setbacks over the past 35 – 40 years. Some of those challenges created personal, financial and emotional hurdles that at times seemed insurmountable for both of us. Yet we each, in our own ways, took the risks that we thought would lead to financial success and/or happiness. And gratefully, when our stars aligned, we've been able to create and enjoy a life that is truly the fruits of each of our labor.
So what are the secrets to achieving "overnight success," having wishes come true, and "living your dream?"
Clarity
First and foremost, it's important to be clear about what you want. Jerry and I each made career choices over several decades that allowed us to develop and expand our skills and talents in a variety of ways. Jerry's natural talent was in the area of hospitality. His career started on Windjammer Cruises in the Bahamas, then restaurant management in multiple states, owning a vacation dude ranch, a B&B owner in Laguna Beach and finally as a high-end caterer in SoCal. The financial investment and personal risk in each endeavor was substantial. Some were more profitable or emotionally satisfying than others.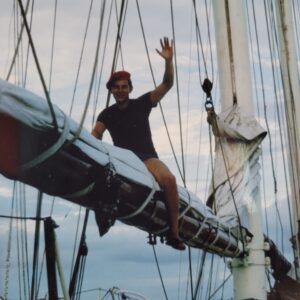 I, on the other hand, thought I was destined to be a "corporate wife," married young and worked retail for many years at $2.75 an hour. At age 27 I got my college degree and realized I was more likely to be a corporate executive than a corporate wife… or, for that matter, any kind of wife…
Taking Risks
For the next 20 years I scaled the corporate ladder. Mostly going against conventional wisdom: quitting jobs before I landed another. One time I went from being a hot shot executive to being unemployed for 15 months and collecting unemployment. That's when I realized I had nothing to lose and moved many states away to where I had no friends or connections and started over. It was the best thing I could have done. Over the next decade I served as Vice President of Human Resources for Blue Cross Blue Shield and for AMC Entertainment before starting my own business in 2000.
I made a major investment in a business venture in 2001 and, as a result, lost all of it after September 11 and had to start over – again. However, I have managed to stay in business through 3 recessions. Throughout it all, I was clear that I wanted to make a difference for people.  I've been able to do that through life and business coaching, training, writing books and blogs, hosting a radio show and business networking groups, writing for national and international business and trade publications and being a professional speaker at conferences around the country.
The mantra I created  in 1996 to stay clear and focused on my goals was that I wanted to: "Empower people to live their dreams and impact millions of people doing it!"
And I believe I have achieved that.
First Steps
The back-stories for Jerry and me are probably not unlike J. K. Simmons, in that the first steps to having our dreams come true were to:
have a passion for what we found fulfilling,
continuously work at developing and expanding our craft,
take risks to stretch our capacity and
never give up on the dream.
Now What?
So, what can you do now… to make your dreams and wishes come true?
Are you passionate about what you find fulfilling now… in 2021? Or does that dream need to be revised?
Have you continuously developed or expanded your craft? Or do you need to update your skills, learn new ones or expand your circles of friendships/relationships?
What calculated risks have you taken toward your dream?
Have you given up hope? If so, go back to step 1.
Bottom line: Are you actively working on fulfilling your dream or is it only a dream that will never be fulfilled?
Stop Talking. Start Fulfilling.
Marty Stanley is a national speaker, author and executive coach. She continues to empower people to live their dream. If you're ready to stop talking about your wish and are ready to take action toward the first step to fulfilling your wish, Marty currently has two openings for coaching clients. Contact Marty today:  816.695.5453  martystanley@alteringoutcomes.com www.alteringoutcomes.com