A Life of Change and  Reinvention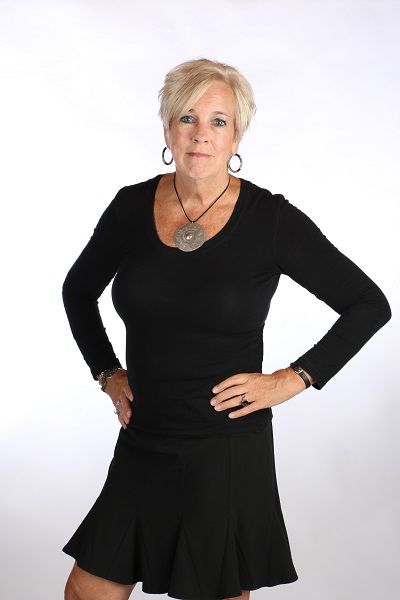 18 Years Ago Everything Changed.
Frankly, I got tired of the "Flavor of the Month." I got tired of observing and listening to other HR professionals' frustrations about companies spending tens of thousands of dollars on programs and consultants when there was no substantial buy-in or commitment.
I saw a lot of binders on the shelf of "the next big thing" that was supposed to produce better leaders, better communicator and the best strategies – that never happened.
I saw lots of employees, keeping their heads down, plugging away, thinking "this too shall pass." Cynicism and disengagement ensued.
I took the plunge and started my own business.
Creating Meaningful Change – NOW
Why I Love What I Do:
 HOPE
That's the most frequent word I hear when I ask people what they get from working with me. They have a sense of hope, peace of mind and confidence to take action.
Here's How I Do It
For the past 18 years I have been able to build a portfolio of programs and services that really make a difference for people and their organizations.
For me, it's an honor and a privilege to do what I do.
The foundation of all my work is that it must be:
Empowering (people feel good about it and they have ownership and control of the outcomes)
Regenerating ("pay it forward " to share knowledge, skills, tools and resources with others)
Sustainable (the knowledge, skills, resources and process won't go away when the consultant does. It's not "Flavor of the Month ." It's sustainable.
As A Speaker:
Whether it's a professional development program within a company or as a keynote or breakout presentation at a conference, I love knowing participants leave with knowledge, skills and tools they can use right away. I love that they feel empowered and inspired to take action.
It's not uncommon to have participants contact me several years after hearing a presentation to let me know how the information made a difference in their lives.
They always remember the event and how it had a positive impact on them. How great is that?
The CSP (Certified Speaking Professional) designation is like the " seal of approval" from the National Speakers  Association that presentations are relevant, engaging and meet all ethical standards.
As An Executive Coach
18 years ago people asked me if I thought I could make a living as an executive coach.
YES!  I received the 2017 Silver Stevie Award as Coach of the Year.
Most executives don't have someone they can talk to who is objective, honors confidentiality, and has no vested interest in the outcomes. I understand the weight and responsibility they carry on their shoulders. I get to be of service to organizational leaders by providing wisdom, clarity and confidence behind the scenes. How lucky am I to be able to do that?
As A Consultant
My goal as a consultant is to make sure my clients get the results they want. Pure and simple.
I love being part of changing a toxic organization to becoming healthy and productive.
I love creating the structures and facilitating the process so managers and leaders create new visions and possibilities and get buy-in from the whole team.
I love "graduation day" – when they no longer need me to coach and facilitate the process and they have the confidence to carry on and call me in for quarterly reviews or "tune-ups."
It's Always Been About People and Change
Creating Empowering Change:
As An Employee and Corporate Executive
While my degree was in marketing and communications, I had a terrific 20 year career in Human Resources. I always knew that it's the employees who make organizations successful and learned how to target HR programs and services to help organizations reach their objectives.
During my corporate career, I helped organizational leaders lead and manage change and helped the employees adapt in three dramatically different environments:
An entrepreneurial organization that grew from 250 people to 1700 by meeting the needs of an underserved market (now Humana)
An established, traditional company that had to reinvent ways of doing business (Blue Cross Blue Shield)
An international business that transformed their industry (AMC Entertainment).
Whether it was managing rapid growth, being acquired by another company or dealing with changing market conditions, as the Vice President of Human Resources,  it was always about re-inventing, changing and making sure Human Resources programs and services provided a competitive edge.

Business Has Always Been In My Blood
A Geeky Kid
I have always had a passion for business.
As a little girl, instead of playing "house" with my playmates, I would play "office" with my desk set up with a blue "princess phone" and note pads ready for business and serving customers.
Growing up, my dad was a manufacturer's rep. When I was a pre-teen, my evening routine was to visit with him and recap the day of sales calls. I would ask him questions and he would tell me what went well and what people wanted to buy.
An Entrepreneurial Teenager
In fact, I first learned about how to match my products to the best target market in my first paid job as a teenager …. which required me to wear a bikini to work… as a beach photographer in Newport, Rhode Island! I quickly learned that the people I wanted to take photos of, (lifeguards), were not necessarily the people who were willing or able to pay me money for the service. Families with kids loved it – and they had money to pay for a great memory of their day at the beach.
As you can see, I have solid experience guiding organizational leaders, plan, manage, and communicate change successfully.  And it starts with understanding and listening… to you, your needs and your goals.
How can I help you create a legacy, great memories or great experiences?
For more information, give me a call at 816-695-5453 or contact me.