Reflection and Debrief
As my year as Chair of the Chapter Leadership Committee for the National Speakers Association comes to a close, I am brimming with emotions.  For those of you don't who know me well, it doesn't take much for me to "puddle up," as my dad used to say – or get teary eyed with joy and gratitude.
It's not very often that you hear chairs of a large volunteer committee say they've "had the time of their lives!" But that's how I feel about the members of this team and the work that we produced together. I've been on many boards over the years, often serving in leadership roles, but don't ever recall feeling this level of connection with the team or satisfaction in achieving our objectives.
While I know this overall process was extremely personal, since I applied the concepts I have used with clients for the past 15+ years, I'd like to think that my clients experienced a level of joy and satisfaction when we worked through their processes as well. It was definitely my intention.
Lessons Learned
I'd also like to think that I have learned volumes over the years that made a difference – whether it was as an employee, a consultant or part of a volunteer commitment.
I'm not sure if it's age or experience, but several things come to mind that I have learned over the years that made a difference for me with this team and the process.  Whether it was as a corporate executive or a board chair for an association over 14 years ago, I'd like to think I've learned about exercising "control." I remember holding on tightly, taking a lot of things personally and being disappointed when things didn't go as planned.  I had some staff and board turnover and people who weren't engaged.  While this may be normal – I now know from a lot of subsequent experience, that it doesn't have to be that way.
It reminds me of when I was taking horseback riding lessons, holding the reins tightly and giving a quick tug to make the horse stand still. The trainer told me loosen the reins and that the horse just wanted to move his head – he wasn't going anywhere. He just needed to feel less confined.
How often do we hold the reins so tightly with our volunteers or our teams that they can't move?  Being "in control" can also mean being a perfectionist, another way of making others feel like they can't move.  Ironically, being a perfectionist is far from the perfect leadership approach. Nothing is ever good enough and often no one else is good enough. Just like the horse wanting to move his head, volunteers and team members need a level of flexibility and freedom to be able to apply their skills and expertise effectively.
Feedback from the Team
Literally, as I was writing this blog, I received some unsolicited feedback regarding this approach – an approach that leads with a trust in the talent, knowledge and dedication of the team. One of the committee members called me and gave the following feedback about what she felt worked with this committee:
"You gave us free-rein to figure it out. You gave us room and deadlines. You led us the way we wanted to be led and gave us good and relevant feedback." (No kidding –those were her words!)
Another person said:
"You built a great team. And you were kind enough to be flexible and gracious to at least one of us — me — when life changed significantly for me starting last summer."
Frankly, it wasn't hard to be gracious or flexible because we were able to figure out how he could continue to be a huge contributor when life threw him a curve ball. Regardless of the ease or difficulty of adjusting to help a member out, the fact remains that it matters to the individual and the team, as it solidifies mutual support.
Two other team members acknowledged that, as a result of their experience of being on this committee, they have gained new clients. One said that using Zoom as a tool allowed her to expand her coaching business across the country. The other said that because she shared her volunteer experiences with her clients and potential clients, they saw new ways she could serve and support them.
New members ("1st year" members) acknowledged that they immediately felt included and productive.
"In fact, we couldn't distinguish the 1st years from 2nd years!"
"As a new team member this past year, I immediately felt connected because of the regular cadence of group meetings (most using online video), and the clear project structure for the CLI leadership training (with Lead Dogs for each topic area). As a result, I clearly brought more of my expertise and energy "to the table", as compared to a less involving team structure and leadership style. This experience again proves that Involvement is the only way to achieve real Commitment."
 Finally, how could you not love a team when a member wrote:
 "This has been SO much fun !!!! It should be illegal!"
Summary – For Use in Any Organization
Success starts with the hiring, selection and onboarding process for any team. Even if you don't get to personally select your team, you can create the environment you want through vision, setting expectations and collaboration.
Know the skills of your team, how and what they want to contribute and what they need from you to be successful.
Stay in communication with team members. Take an interest in them personally and professionally. Discuss the project and how they are making a difference and contributing to the results and vision.
Set benchmarks and milestones. Better yet, have the team set the deadlines. They're more likely to be accountable if they have control and know the expectations.
Conduct periodic de-briefs to see what's working and what needs to be adjusted or changed.
Don't hold the reins too tightly. When you're working with professionals, respect their knowledge and skills. Give them room and relevant feedback.
Celebrate successes!
Have fun!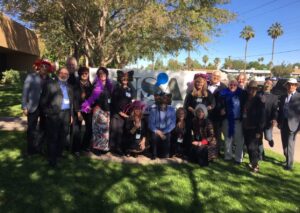 Marty Stanley, Certified Speaking Professional, is a national speaker, facilitator and executive coach.  As Chair of the Chapter Leadership Committee for the National Speakers Association, she is responsible for interviewing, selecting and leading a team of 20 professional speakers who are past Chapter presidents. The Chapter Leadership team is responsible for designing, developing and delivering relevant board leadership and governance training and coaching presidents-elect for over 40 National Speakers Association chapters throughout the United States, Canada and Australia.
martystanley@alteringoutcomes.com   www.alteringoutcomes.com  https://www.linkedin.com/in/martystanley
858-432-6764  816-695-5453
For more information on being a Type T leader, watch this 1 minute video.
Or order the book on How to Be a Transformational Leader in a Bottom-Line World.